Craig Pirazzi - Hang Glider Pilot, Sky Mountaineer, Bandito Site Pioneer,
Skier and Utility Man for many commercials, Movie Set Builder
and a Man with a Heart as Big as the Sky
"Security is a myth. Life is either a daring adventure, or nothing."

Craig's life was a daring adventure
Craig dedicated his life to hang gliding. He bought a property at the base of one of the most beautiful 2000 ft red rock cliffs in the World in a remote area of Colorado. This would be a great place to base Craig's and his friends' hang gliding activities. And he had plenty of friends and visiting pilots. There was a landing area on the property and it was a very short drive to the road up to launch. The welcome mat was always out for traveling pilots.
It happened to be in a wonderful, very small community of LDS people. It was a marvelous thing to behold that Craig, a bold atheist would be accepted and in fact become a well respected and valued man in this community. But that's exactly what happened. And it wasn't shear charisma or personality that made this happen, although he had those. I found out at Craig's fireman's memorial why he was so appreciated by the people who lived around him. Craig was generous with what he had.
Craig was a builder. I believe that the most valuable people in Life are those who build things. One thing that Craig valued highly was his freedom to do what he wanted to with his time. He would give it freely in helping people in need with their projects. He had a rare ability to see the value in things that others saw as waste. As he did construction work for various people in Telluride, Craig saw surplus and lightly used building materials of all kinds on their way to the land-fill. He became a Robin Hood of sorts, rescuing this increasing bounty and storing and distributing it to those who needed it. The people in his community were extremely saddened by the lost of this man who had been so giving of himself.
Craig was a respected member of another community, the greater hang gliding community. Craig saw it as his duty to show the World the beauty of hang gliding over the stunning red rock cliffs of the area where he lived. Hang glider pilots respected him for his sky mountaineering (or sky camping) and for his pioneering of the cliff sites of Canyonlands.
In sky mountaineering, Craig would launch off a mountain, fly cross country to another mountain or down range on the same mountain, pick a spot and land on top, camp over-night, and re-launch the next day. If you are successful, you can continue the adventure to the next landing spot, or fly home. This is a bold thing to do and very few pilots have done it because of the dangers of uncertain landing and launch conditions on unfamiliar mountains. This kind of pure adventure was irresistible to Craig, and he pursued it with conviction. Craig was a self-motivated, unapologetic, iconoclastic adventurer. The best I've known.

LINKS TO CRAIG'S YT VIDEOS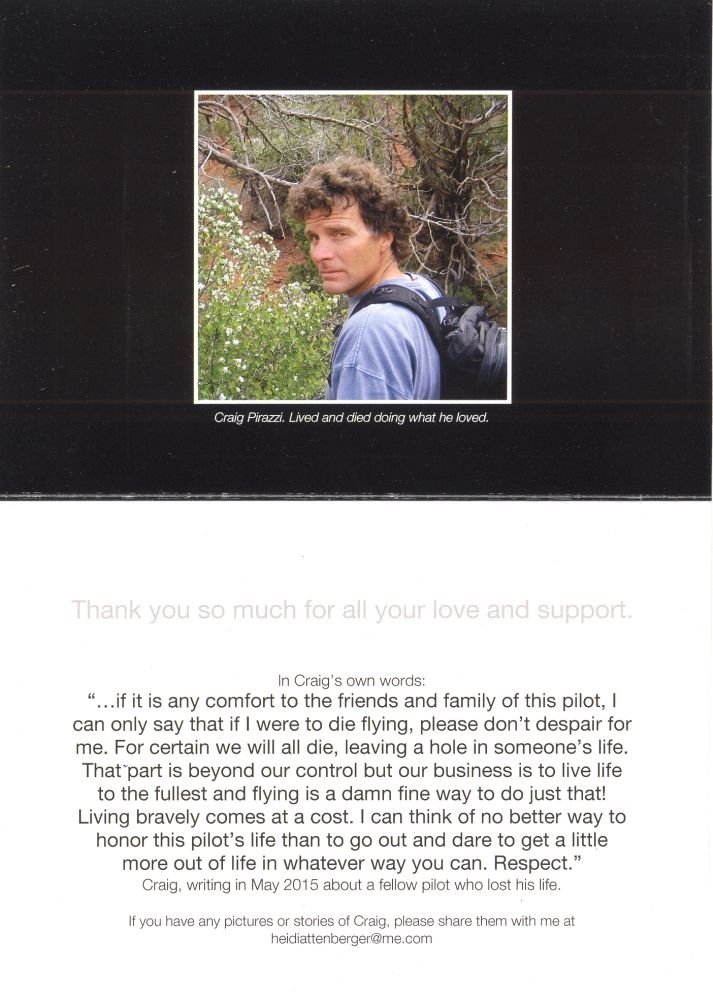 Heide's memorial card with Craig's thoughts vis-a-vis the recent death of a hang glider pilot whom he did not know
| | |
| --- | --- |
| Craig ready to make the first hang glider flight off the Anticline Overlook | |
| | |
| --- | --- |
| Craig clowning on a point called Killer Overlook | I asked Craig to pull out onto the rock for a photo. |
| | |
| --- | --- |
| Craig launching off Captain Rainbow's launch at Paradox on August 30, 2007 | Craig on the cover of Telluride Magazine |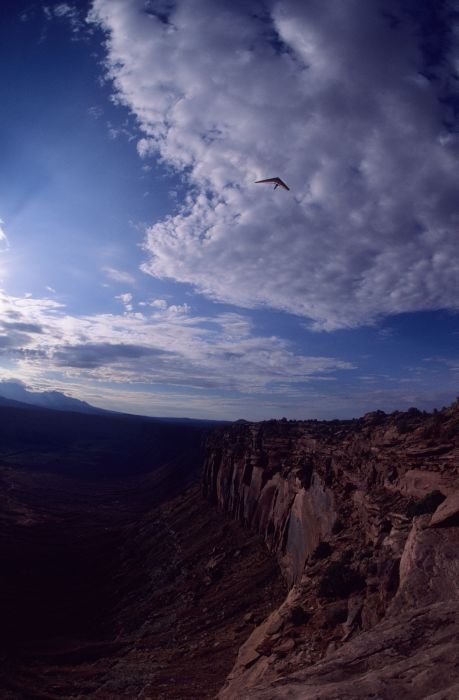 When Craig made the first launch off the Anticline on August 2nd, 2011 he expected a sledder, but climbed a thousand above launch at 7:30 AM!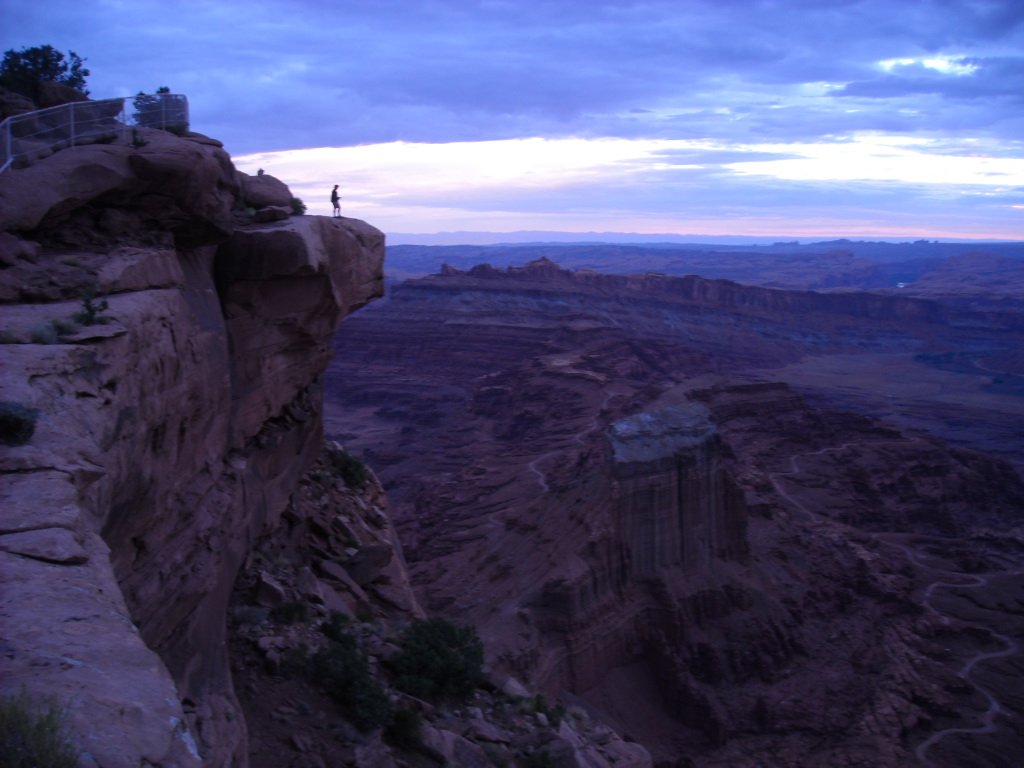 Craig on his chosen launch point checking conditions at first light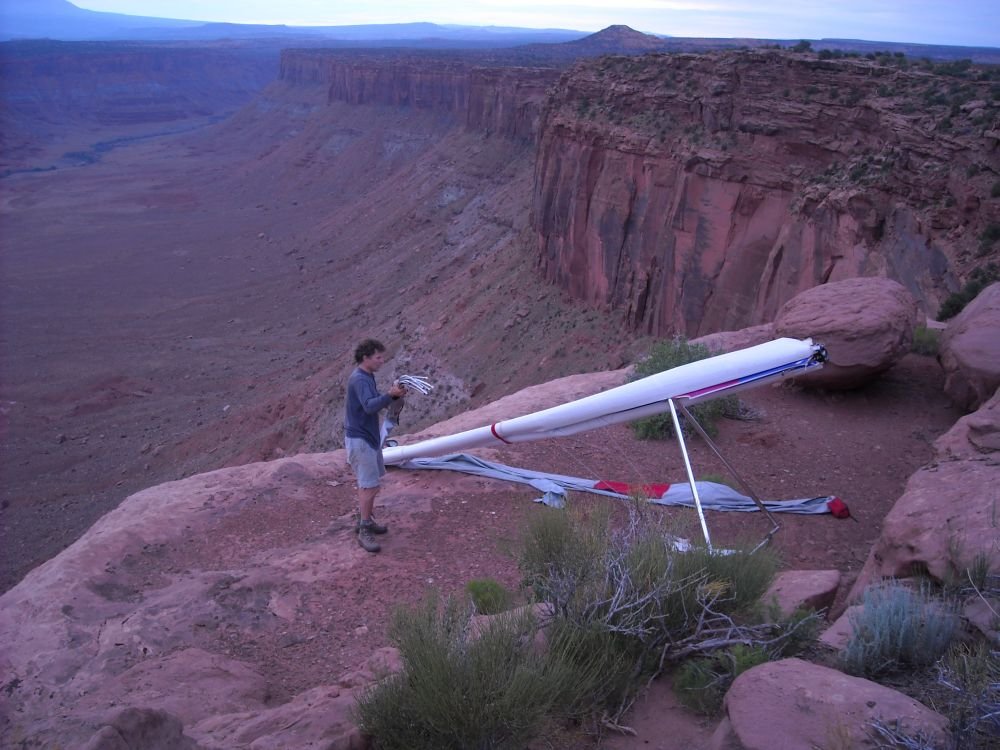 Set-up shots on the day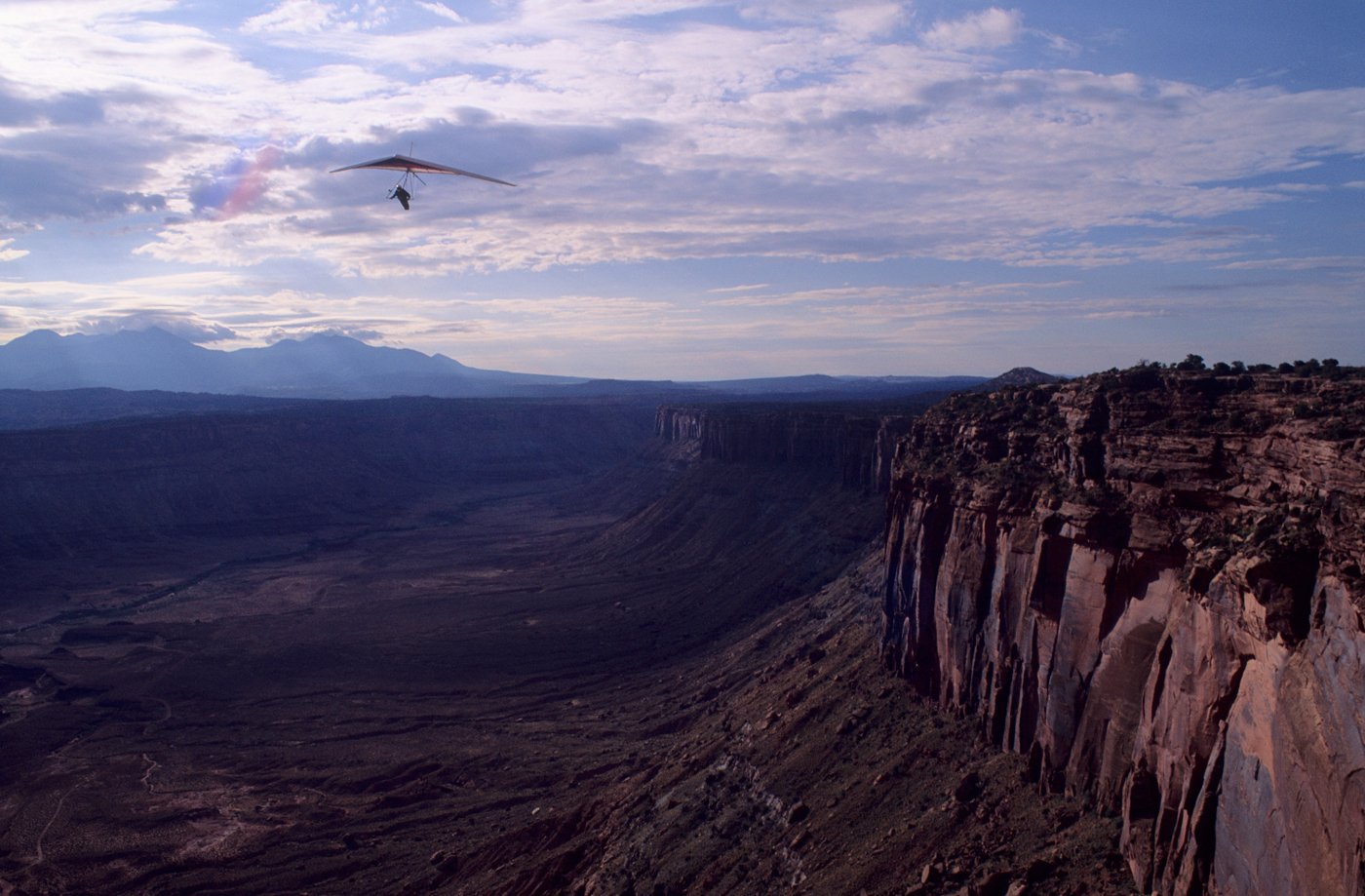 The pay-off - After setting up on a cliff edge with just enough room to walk around the glider, an unexpected soaring flight

Craig on his history-making first flight at the Anticline, it wasn't easy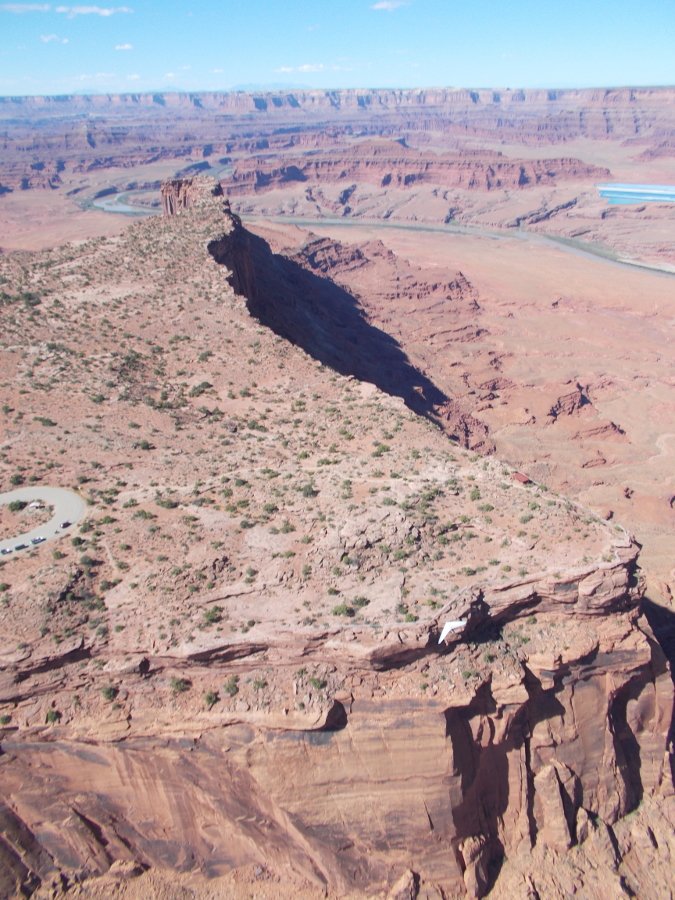 Craig thermalling low in front of the Anticline launch on the day he flew to Moab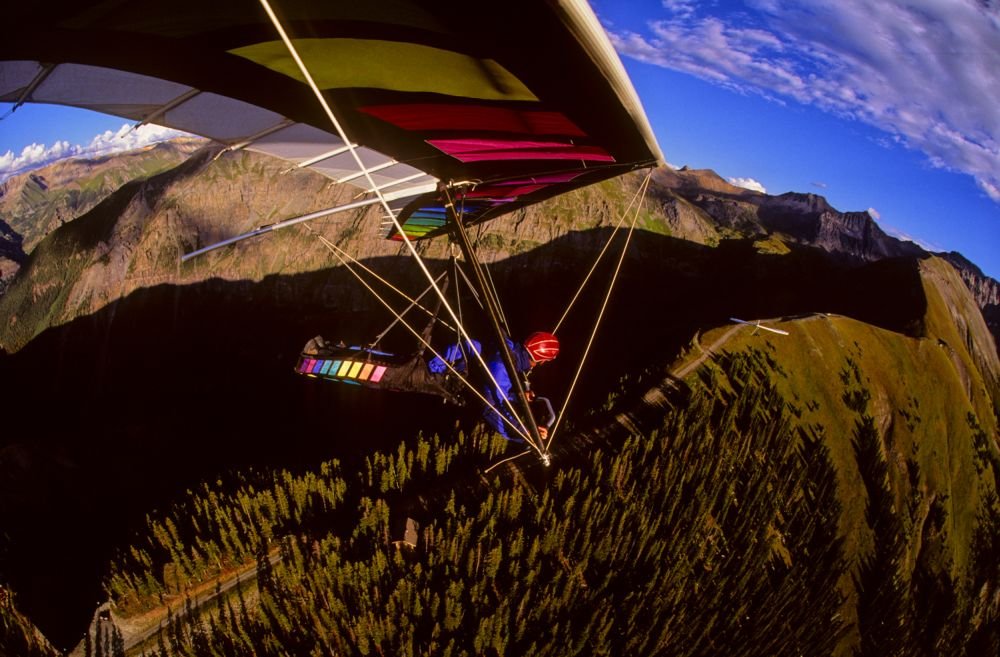 Craig and I soaring Gold Hill on the day the Plum TV piece was filmed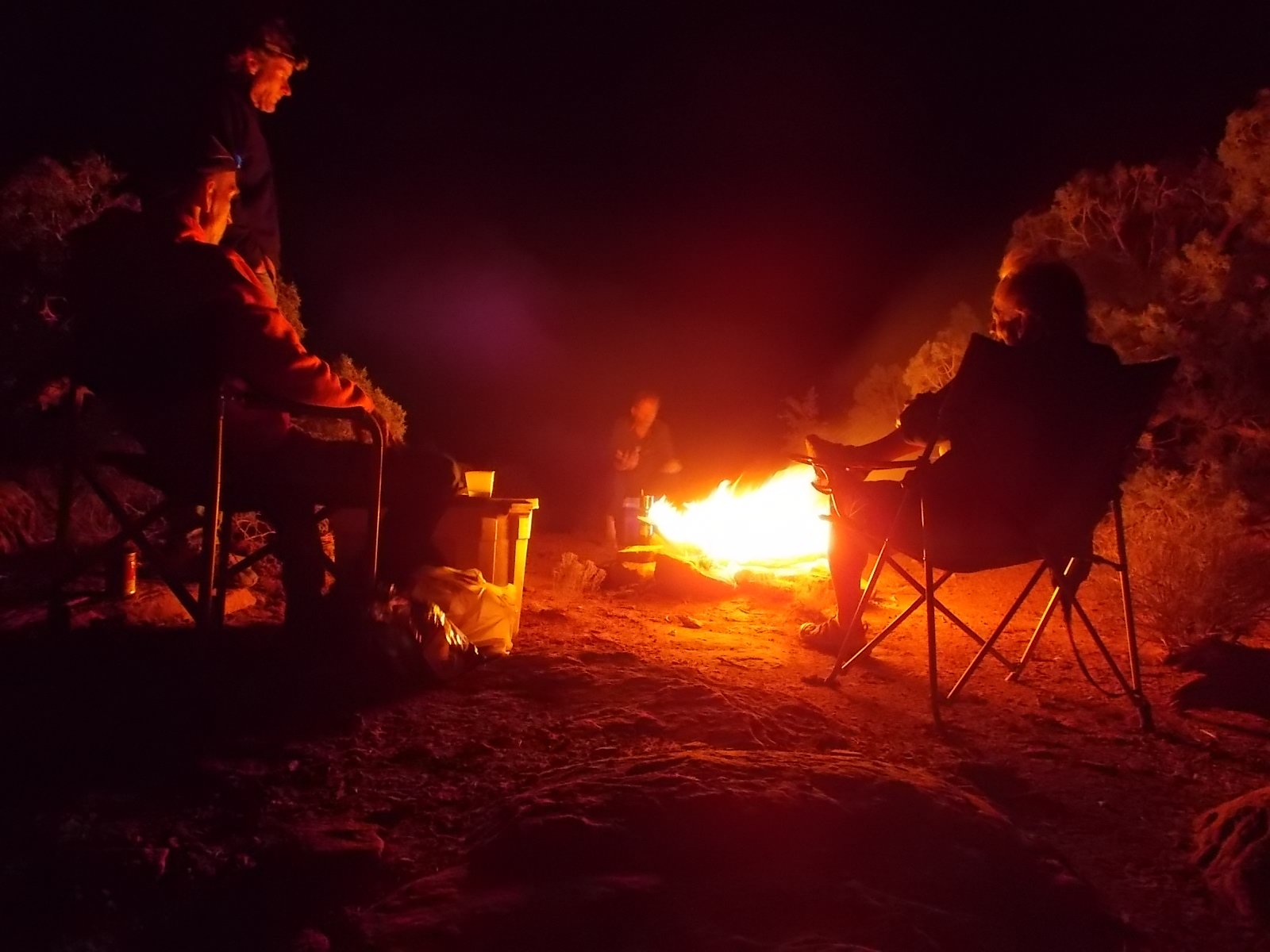 Craig, Tony Ritter, Bob Lenc and I camping near the edge of the cliff at Needles Overlook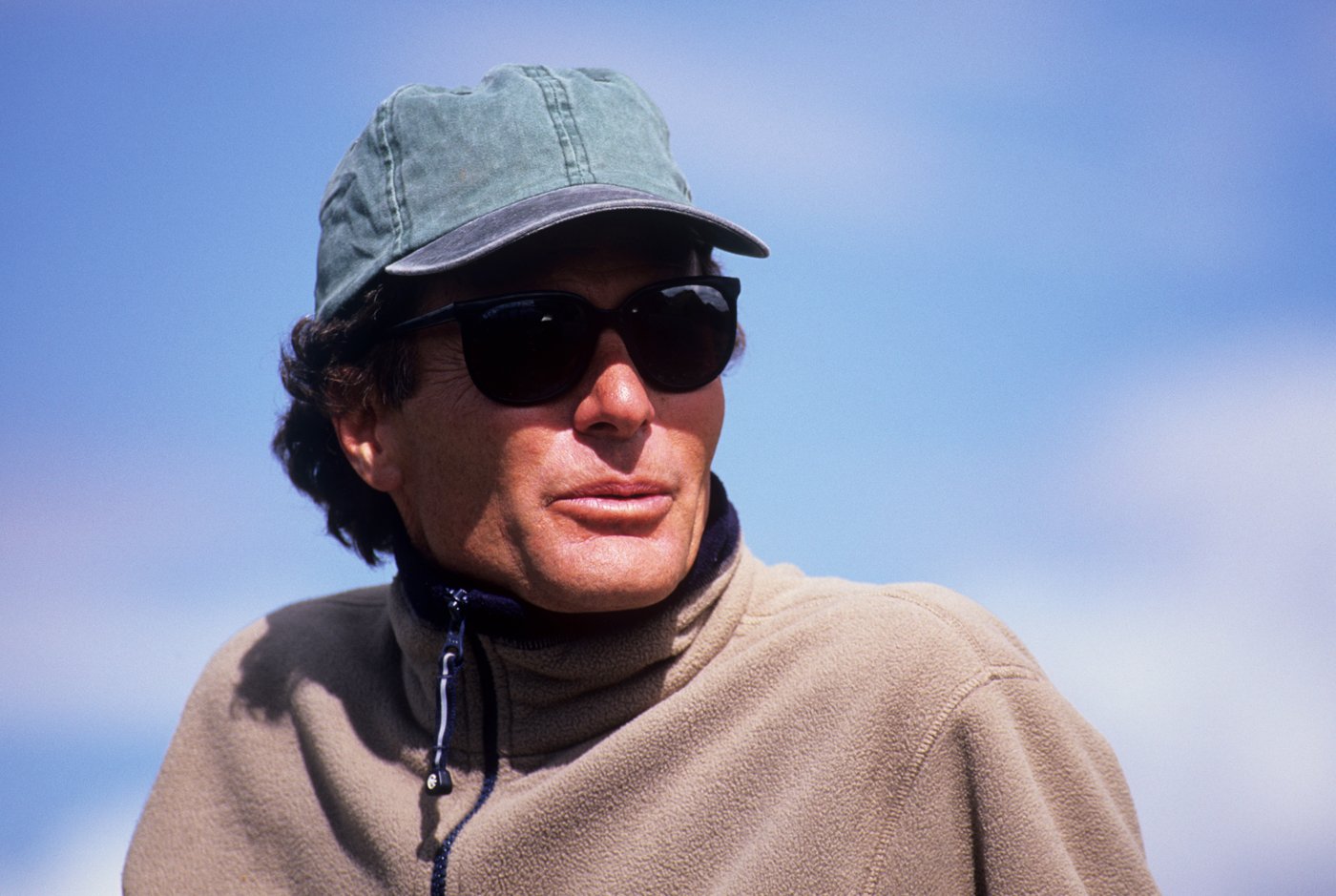 Craig, taken on Gold Hill on September 1st, 2007
In 2015, the World got a little darker. We lost one of the coolest guys on the planet. He was doing one of his favorite things. Doing what he wanted which was his way. Living his life in great adventure. We were having an exemplary time, in our minds doing a great service to humanity. We were spreading the gospel of hang gliding, which is the closest thing we have to religion.
Then, in the wink of an eye he was gone. Instantly, all human beings in the area, whether they knew him for years or for just two days were grief-stricken. Many put their grief on hold to make every effort to give him a chance to continue to live, but he was gone.
Possibly off to a new greater adventure leaving those of us still here to wonder how to go on with a huge vacuum in our souls. The passing from our lives of such a man as Craig Pirazzi exerts a powerful negative force on our beings, drawing us along with him as he leaves. But we can't go. We must stay behind and pick up the pieces of our shattered lives. Walk in a daze with a limp in pain for a time. Keep him alive in our thoughts and memories and photographs as we struggle to see clearly ahead.
I look at the moon tonight. It looks big and bright and nearly full and beautiful, but lonely. So long brother. We thought we could count on the sun to set, the moon to rise and for you to be with us.

BACK